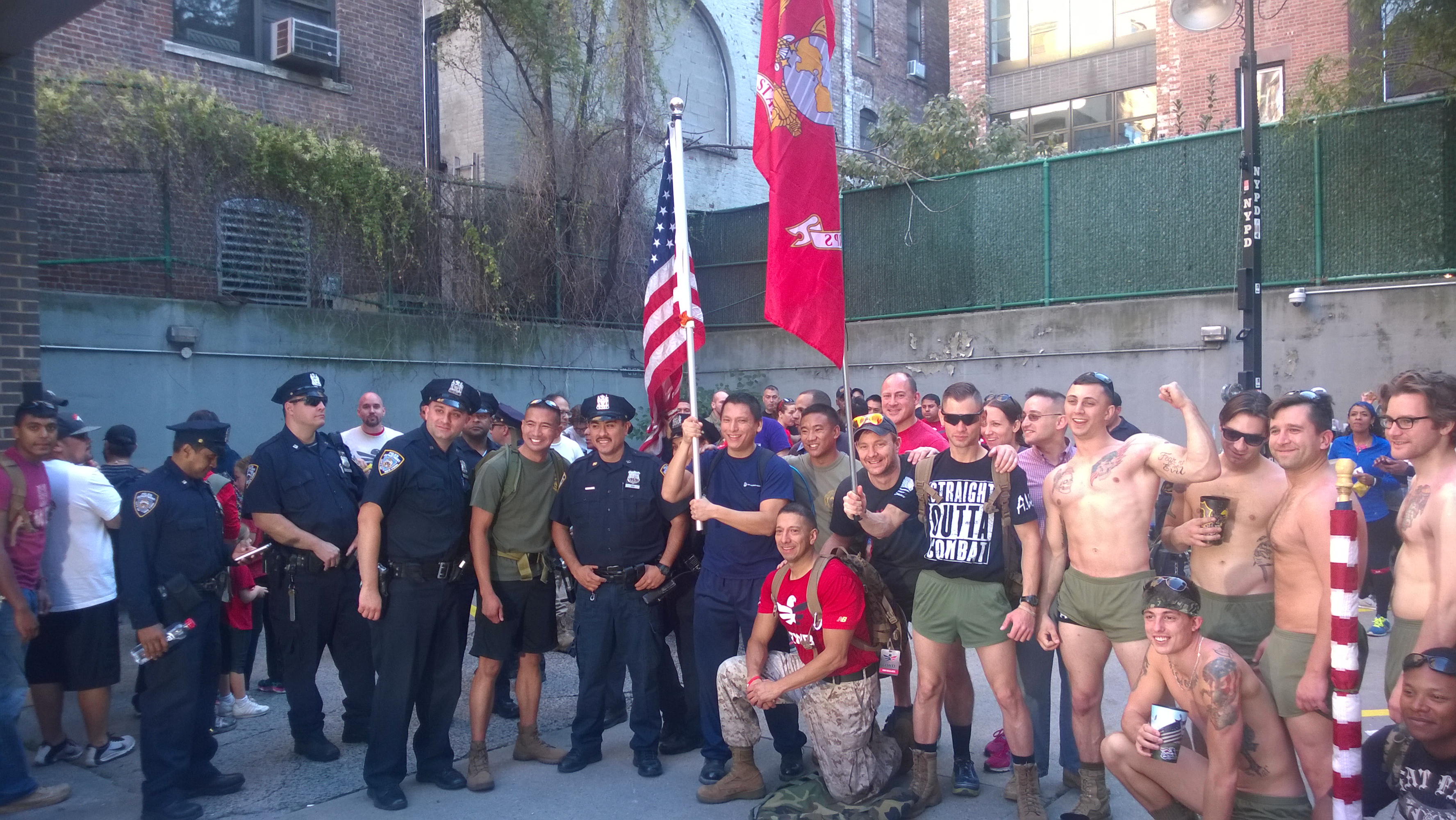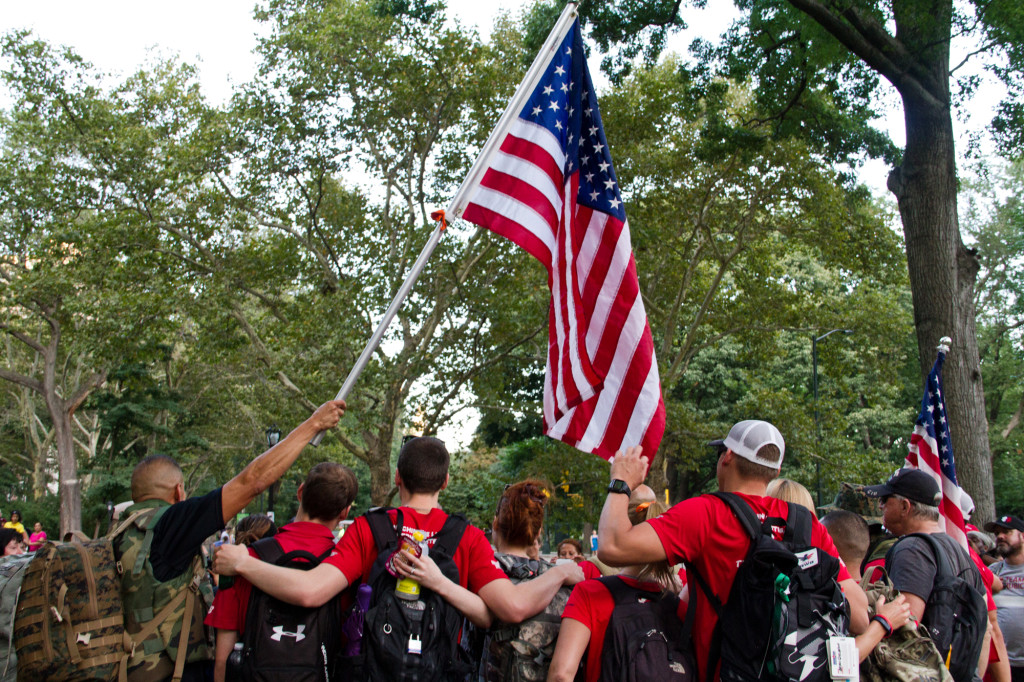 NEW YORK, Nov. 11, 2015 — Several hundred participants march in annual New York City event intended to raise money, awareness for returning veterans' mental health
The VEThack Foundation is working to reduce and eventually eliminate this number. This year, its annual Ruck March in New York City saw attendance increase more than 81% over last year's, with more than 400 participants.
The ruck march, a routine activity for many US military personnel, involves hauling a more than 60-pound pack across many miles. In this case, the march ran 3.7 miles on the Upper West Side.
The event is intended not just to raise money to assist with recently returned veterans, but also to raise awareness of the battle many veterans face – even after they've returned home – and provide a cathartic experience for the participants.
"Only one-half of one percent of the U.S. population has served on active military duty post 9/11 in the past decade," said Gene Wu, founder and president of VEThack Foundation. "But returning veterans struggle with post-traumatic stress, the effects of Traumatic Brain Injury, and other combat-related aftereffects more frequently than those who never served, and that's a number we will continually strive to reduce."
Our collaboration with the most respected national veteran service organizations, The Bob Woodruff Foundation, the NYPD, corporations, and FDNY helped us effectively engage the veteran community in the city and the nation.
Additionally, we thank the owners and management of the Jake's Dilemma bar and the Gin Mill on the Upper West Side, who sponsored our post march barbecue and celebrations, and Pat Battle of WNBC, for the extra coverage that we know helped us reach our record attendance numbers.
"We truly appreciate the overwhelming support from the community and the nation since we created VEThack and the ruck march," Wu said. "United in this singular mission, we can end veteran suicide together."
In addition to the annual march, VEThack is launching a cutting edge R&D lab in Manhattan that will serve as a place of learning and healing for returning warriors interested in pursuing careers in technology. The veterans will work in specialized teams on real world projects, such as mobile apps and advanced physical user interface platforms, for various global corporations and institutions. http://vethack.org FB: @vethacklabs Twitter: @vthack